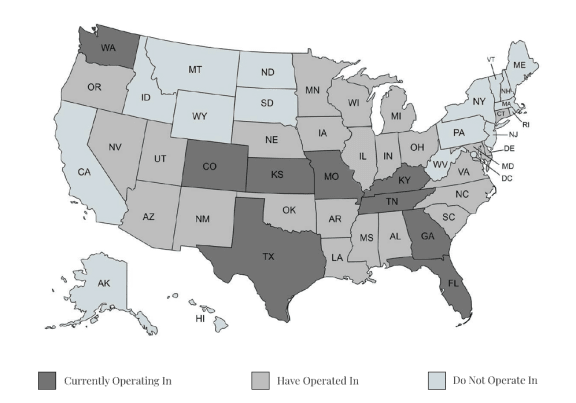 The Michelson Organization
The Michelson Organization originally provided its community with Signature Living residences in 1927 and has since then developed specialties in the management, leasing, acquisition, construction, and disposition of high quality multifamily residential properties. Our Mission at Michelson is to deliver superior service and value for our residents, employees, and shareholders. Michelson is committed to remaining true to our rich tradition of service, and we respect the privilege of providing value to those whose lives we touch.
Michelson Acquisition Philosophy
Michelson acquires properties in major metropolitan areas, as well as growth sub-markets. Our outstanding team and our local market expertise deliver attractive risk-adjusted returns to our partners and investors. Michelson currently operates $1.5 billion of income producing properties, providing a full spectrum of services related to the management, acquisition, and development of real estate.
Property Management
Michelson uses a philosophy of empowerment with reporting to enhance on-site operations. This philosophy is apparent to residents and prospective residents through Michelson's Commitment to Quality, Apartment Home Satisfaction Guarantee, and the Signature Living trademark.
A number of factors contribute to the results including trained and motivated employees, effective marketing, streamlined administration, effective maintenance, management training programs and effective leasing strategies.
Effective Marketing
Michelson utilizes a unique combination of corporate outreach, merchant marketing, print marketing, and Internet marketing to drive demand above market averages.
Trained and Motivated Employees
The capability and desire of the on-site team is the most important factor toward the success of a property.
...
Michelson uses a flexible structured training system to enhance employees' strengths and develop weaknesses. Trained employees are given significant responsibility and authority with real time reporting to provide agile and well-managed operations. Identifiable compensation programs develop alignment of interests with owners.

Read more
Streamlined Administration
Sophisticated information systems enhance real time reporting and transfer of information for the environmentally friendly and effective administration of properties.
Effective Maintenance
The long-term value of assets depends upon effective maintenance to maintain properties and retain tenants. Michelson uses a system of preventative maintenance, 24-hour service guarantees, customer follow-up and professional courtesy to achieve resident and owner objectives.
Management Programs
Michelson offers people interested in the management business a career path from leasing agent and maintenance technician to multi-site manager. Motivated and upwardly mobile people enjoy an opportunity to develop themselves while owners enjoy the results that accrue from developing employees.
Effective Leasing Strategies
Michelson developed a proprietary leasing method from best practices sales techniques. This method focuses on the customer to develop the optimal outcome for each relationship. When the customer is happy, the property performs better.