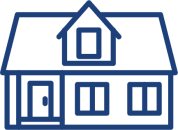 Quality Communities
Michelson Realty's commitment to Quality Communities means we look for pristine communities we know will make a great home to our residents for years to come.

Quality Homes
Michelson Realty's Quality Homes goes deeper than just the beautiful finishes and luxury amenities. Several of our communities have recognition for our green initiatives that help sustainability.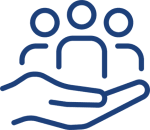 Quality Service
Michelson Realty's Quality Service remains a paramount part of our style. We know without providing top-tier service, we would not have the great residents we strive to have.
The Michelson Experience
When you live at one of our properties, you experience a clean, crisp community where attention is given to every detail. We strive to provide the highest quality of service of each individual.
Michelson's Promise to Excellence
With Michelson Realty you will see why for nearly 100 years we have placed top priority on all of the people that come through our door. We strive to be the best working office staff for our residents and prospects so they know they can count on us to help with anything we can. Our residents make our days great and in turn we want to do everything in our power to make our guests' day great as well. We believe in this so much that we offer our Michelson Guarantee to all residents. Thank you for allowing us to be a part of your day!